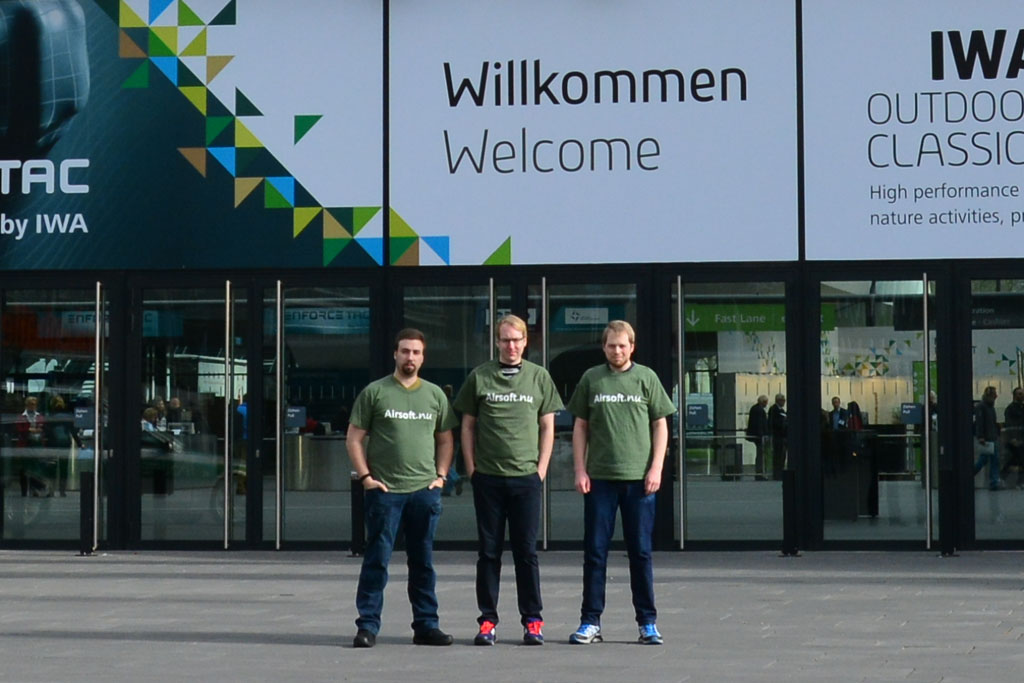 About a week after the exhibition IWA OutdoorClassics 2015 in Nuremberg, Germany, we will finally release this early (beta) preview of the website Airsoftdb (www.airsoftdb.com) which is a search engine for the purpose of helping airsofters to find products from airsoft shops and also helping airsoft shops to find potential customers.
The website is detecting where the visitors are from and show the more local shops first, by country (or by state if in the U.S.). If there are no shops from the visitors location the visitor will see shops from one or more level up (eg. continent or worldwide). Read more about locations and how it works.
The early (beta) preview release has temporarily limited functionality and indexed shops, so keep in mind that this version and functionality is not the final just a preview.
We who are working with the website are mainly from the Swedish airsoft website Airsoft.nu and we attended IWA 2015 as press for Airsoft.nu to report about new and upcoming products from the airsoft industry.
We hope you enjoy this service and will be of help to you finding airsoft products more easily.